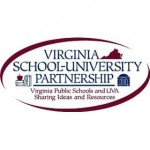 The Virginia School-University Partnership/Virginia School Consortium for Learning (VSUP/VaSCL) presents Tools for Teaching and Learning: Teacher Clarity on Monday, October 2, at the Holiday Inn on Emmet Street. Presenter John Almarode will guide K-12 educators through an in-depth look at how to make learning visible to each and every student in the classroom, which research suggests doubles the rate of learning. Registration is now open!
Want to apply for Professional Development Reimbursement Program (PDRP) funding? Use this form »
Questions? Please contact Alison Dwier-Selden, Lead Coach.