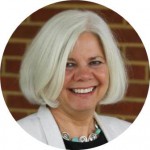 Dear Colleagues:
I'd like to begin by thanking so many of you who joined Matt Haas, Lorna Gerome and me last week during our all-day online discussion of the 2016-17 funding request. Every one of our schools was logged on at one point or another, and we were grateful for the opportunity to share information on the funding request in depth and to take and answer your questions. Your engagement with this process is helpful as we work with the School Board to adopt a balanced budget for next year.

We took another step toward that goal at last evening's School Board meeting. Board members voted to send my $174.1 million funding request on to the Board of Supervisors with one change: They added $40,000 to the funding request to support student participation in local, state and national competitions for non-VHSL activities. This expenditure will open more quality learning experiences outside the classroom for more students.
Priorities in this funding request include an average two percent raise for teachers and classified staff; increases in our share of employee health insurance costs; growth in our special education staffing; Phase II of providing full-time nurses in our elementary schools; and the continuing move to restore professional development funds to previous levels.
An important discussion point last night focused on revenues. We have not received updated revenue numbers from local government since their November estimates, and our state revenue projections for next year are based upon estimates from December.
The county executive will present his budget one week from Friday, on February 19, and that will give us a more current outlook for local government revenues. The state numbers will not be finalized until mid-April, and it will be in April that the School Board will decide how to close any remaining funding gap.
At the present time, the funding gap in our needs-based funding request is $1.54 million.
There are several significant events that will occur between now and mid-April: The Board of Supervisors will hold a public hearing on the county executive's proposed budget on February 23; the Supervisors will decide upon an advertised tax rate on March 8; they will hold public hearings on the county's operating and capital budgets (which include schools) on March 30; and on April 12, the Supervisors will adopt a tax rate and budgets for the next year.
In thinking about what is at stake through all of these discussions, I'd like to share a thought from my funding request message about the connection between education and the prosperity of our community:
That's why the bedrock upon which these achievements stand always has been public education; a quality of education as good as every student deserves and as great as is necessary to unlock the potential of each child who walks through the front door of our schools.
I would like to thank those of you who offered comments to the School Board during its public hearing on the funding request. Your opinions matter, and that was referenced by several Board members in their comments since the hearing. I hope you will continue to stay engaged with the budget development process as it moves to completion in April.
Thank you,
Pam
Dr. Pamela R. Moran
Superintendent
---
Unable to participate in the online budget overview sessions last Wednesday, February 3? No worries, we've got video coverage for you: