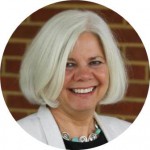 Dear Educators,
I recently attended the unveiling of a historical marker commemorating the importance of a Rosenwald School in Albemarle's rural Cobham community. Over 5,000 Rosenwald schools were built in the early 20th century by the first president of Sears, Julius Rosenwald, who along with community members built these schools to support the education of African American students across the South. Lorenzo Dickerson, Albemarle County Public Schools' Web & Social Media Specialist, has recently completed a video documentary, entitled Albemarle's Black Classrooms, capturing the history of African American education in our community, including that of local Rosenwald schools told through the voices of those who attended them.
History represents a chronology of events, contextual narrative, and a tapestry of human stories that together define the knowledge, themes and concepts that we teach in school. History educators know it is important for our students to learn how the voices and actions of diverse people have influenced history across time. Through our social studies curriculum, we support our young people to practice the habits of mind of historians as they engage in the critical thinking essential to historical research, discussion, and debate.
As teachers across disciplines, we also share with our learners influencers in history across the shifting demographic of people who, over time, have advanced the culture, communities, political system, public education, and economy that have shaped today's United States of America.
Even as we know that the history of African Americans is important in our social studies curriculum throughout the year, February provides us with a specific time to honor African American leaders in a variety of fields—politicians inventors, researchers, scientists, architects, poets, artists, musicians, educators, and a president—who are influencers of the American story. In recognizing the history of African Americans, we also acknowledge the contributions of those who unexpectedly emerged in the course of history as champions of needed change and voices for those who have little influence.
The newly opened National Museum of African American History and Culture offers a collection of learning resources, as does the National Education Association. Your school's Diversity Resource Teacher also can offer resource support for culturally responsive teaching and learning topics and strategies.
Thank you for your support of all our learners.
Pam
Pam Moran
Superintendent