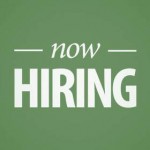 The Human Resources Department would like to make you aware of several opportunities currently posted on our Job Listings website. Review of applications is on-going for each of these positions. Please click on a job title to learn more:
Instructional Coach | Principal | Assistant Principal | EDEP Teacher*
Learn more about instructional coaching in Albemarle County »
Questions? Please contact Clare Keiser, Director of Educator Quality, at ckeiser2@albemarle.org.
*Additional vacancies for the Extended Day Enrichment Program (EDEP) may be viewed on the Job Listings website.