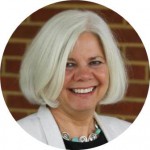 Dear Colleagues:
Albemarle County contracted with Kronos, Inc., to implement a Time & Attendance System beginning in 2017-18. This online system will replace our current manual and paper-based timekeeping, attendance, and leave-tracking processes and will integrate with our payroll system.
Benefits
Among the benefits for all leave-eligible employees will be real-time, self-serve access to leave balances and leave-related benefits, as well as faster approval turnaround times for leave requests and the ability to monitor those requests.
For teachers, improved leave reporting will be the focus.
For hourly employees, benefits will include accurate pay for actual hours worked.
Another feature of this system will be improved processes for leave administrators and enhanced reporting capabilities for managers and principals.
More Information
A joint project team has been working to ensure that our transition to the new system is as seamless as possible. Team members are gathering information from departments and schools about existing processes. To keep you updated as the project progresses, the team has created a Time & Attendance System Project web page on the Employee Resources website. This page will be updated as new information becomes available.
In addition, you will receive periodic email updates about milestones such as departments that are test piloting the system. In the meantime, if you have any questions, please email time@albemarle.org.
Sincerely,
Pam Moran
Superintendent