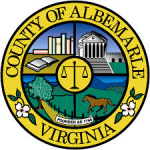 Veterans: November 11 is rapidly approaching, and as we prepare to honor our veterans again this year, we want to make sure that we are recognizing all those who wish to participate. If you are a new employee or didn't complete the survey last year, please take a moment to complete a short five-question survey so that we can include you in the recognition. If you participated in the survey last year, please take a minute to review our list of veterans and make sure we got everything right! If you see any errors, please send corrections to veterans@albemarle.org. Please complete the survey or double-check your information by Tuesday, October 31.
Albemarle County Public Schools and Local Government are fortunate to have many veterans who continue to serve their country through their work in our government offices and public schools. Once again this year, we will recognize and honor our veterans through a joint resolution from the Albemarle County Board of Supervisors and School Board.
If you have any questions or would like further information, please email veterans@albemarle.org.