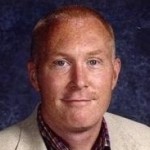 Dear Colleagues:
Last month, I sent you a report on the December 14 School Board meeting as a way of keeping you informed about the issues being considered by the Board and their decisions. I'd like to send these reports after each Board meeting, since so many of our Board's actions will impact you.
The Board has met twice since December 14, including their organizational and first business meeting of 2018 on January 11. Also, last evening, a special meeting was held during which Dr. Moran and I presented the 2018-19 fiscal year funding request for our school division.
The presentation was titled AlbemarleForward: Equity & Opportunity, which is an expression of our most vital operational objective—eliminating all opportunity gaps among students—and our most important strategic goal—preparing all graduates for lifelong success.
As in prior years, the funding request is needs-based; it meets the requirements for educating more students next year than this year and supports students in specific demographic groups that face barriers to their learning.
More than 80 percent of our $7.5 million increase in expenditures is devoted to closing opportunity gaps, expanding and enriching our career readiness support for students and recruiting and retaining a world-class faculty and staff.
We are seeking to build upon the encouraging early signs of success in such programs as SEAD (Social, Emotional and Academic Development), as well as the promise of the curriculum and learning environment changes now in progress. These changes, most prominently outlined in our High School 2022 initiative, will develop contemporary marketplace skills for all students. Our funding request also uses the recommendations of an outside consultant's study to improve our teacher wage scale.
The Board will begin a series of work sessions on the funding request next week and has scheduled a public hearing on Tuesday, January 30.
I urge you to visit the 2018-19 Budget Development web page, where you can access the Superintendent's funding request letter, her presentation to the Board, and other budget materials.
At the Board's organizational meeting earlier this month, Dr. Kate Acuff was selected to her third term as chair, and Jonno Alcaro was again selected as vice-chair. Among key committee assignments this year are Jonno Alcaro, Steve Koleszar, and Dave Oberg on the CATEC Board; Kate Acuff and Jonno Alcaro on the Capital Improvement Oversight Committee; Katrina Callsen on the Audit Committee; and Jason Buyaki, Steve Koleszar, and Graham Paige on the Discipline Committee.
Also on the January 11 agenda was the public hearing on the redistricting of urban ring elementary school students. Following the public hearing, the Board voted to approve the recommendations of the Redistricting Advisory Committee and Superintendent Moran. In a separate vote, the Board approved the grandfathering of rising 5th, 6th and 7th graders who elect to stay in their present schools next year. Also excepted, for one year, are siblings of grandfathered students.
The Board also reviewed our 2018-19 Budget Survey results and proposed changes to the standards of accreditation for schools, as well as the diploma requirements for graduating seniors. These changes will need to be approved by the Governor and the Virginia Secretary of Education and could go into effect as early as this August. Among the significant changes under consideration is a reduction in the number of Standards of Learning tests that a student will need to pass in order to earn a diploma.
Have a great weekend,
Matt
Matthew S. Haas, Ed. D.
Deputy Superintendent