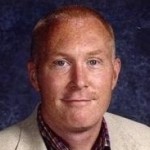 Dear Members of Our School Community:
Superintendent Moran's funding request for the 2018-19 school year was approved by the School Board during its February 8 business meeting. The Board did not make any cuts; with small adjustments, the request totals $188.5 million with revenues projected at $187.1 million. The funding gap of $1.45 is among the lowest in recent years. Revenues from both state and local government will not be finalized for a few months and could reduce this gap. The next step in the budget process is a public hearing on the county executive's budget, which includes schools, on February 20. Adoption of a budget for the school division is projected for April, once local government has determined the tax rate for the next fiscal year.
Two annual reports were presented to the Board at the February 8 meeting. Our Health Advisory Board noted that a recent study indicates that as many as 80 percent of high school students have worked or are working in jobs, and they recommended more information be provided in schools on job safety. They also suggested student height and weight measurements no longer be conducted annually, but instead at four intervals during a student's academic career: kindergarten and in the third, seventh and tenth grades. The Advisory Board said height and weight measurements are not always a reliable healthy weight indicator due to differences in muscle mass and bone structure among growing students.
Also on the Advisory Board's list of recommendations was one that is in the superintendent's funding request: providing full-time mental health and wellness counselors for students at Monticello and Western Albemarle high schools, similar to what already is provided at Albemarle High School.
The second annual report was from our Community Engagement Office and summarized programs and initiatives in four areas of concentration: Community Engagement, Equity & Diversity, Extended Day Enrichment, and Community and Driver Education.
Among high-profile issues that have come before the School Board of late is the appropriateness of listing a state holiday, Lee-Jackson Day, on the school calendar we distribute each year to families and organizations. I announced at the School Board meeting that the school division no longer will recognize this day in future calendars. Although this holiday is not observed in our schools, it commemorates historical figures associated with societal values that conflict with our school division's values of excellence, young people, community, and respect. We do not believe it is in the best interests of our entire school community to list Lee-Jackson Day as a time for celebration.
On Monday evening, Layla Bouber of Henley Middle School won our division Spelling Bee. Layla will represent us in the regional Bee on March 3 at Albemarle High School. Also qualifying for the regional Bee are Kendal Asplin of Cale; Grace Caramanis from Walton; Taylor Florin from Meriwether Lewis; Renae George from Sutherland; Carson Grover from Baker-Butler; Hollymead's Trisha Hande; and Murray Elementary's Matthew Lapinski. Congratulations to all the students who were outstanding representatives of their schools at our divisional Bee.
Matt
Matthew S. Haas, Ed. D.
Deputy Superintendent