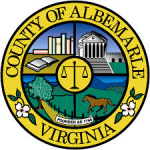 A message from Susan Worrell, Chief Accountant, County of Albemarle (Apr. 12, 2018)
Over the years, we have been asked by employees and by various health clubs to offer payroll deduction for monthly membership fees. While the County of Albemarle encourages employees to participate in wellness programs, it has been limited in its ability to offer payroll deduction of membership fees to multiple health clubs because it is/was a manual process. By standardizing this process and by utilizing the Greenshades Employee Self-Serve portal, the County will automate this process and will expand the offering of payroll deduction to additional health clubs who meet certain membership requirements. (Please see the Health Club Payroll Deduction FAQs.)
Description of Change: Beginning May 1, 2018, Payroll deduction elections for ACAC health club memberships will be initiated and maintained by the employee through Greenshades vs. a paper authorization form submitted to the Payroll Division from ACAC.  Additionally, the Brooks Family YMCA will join the County's roster for payroll deduction elections starting on May 1, 2018. Employees will have until May 20, 2018 to enroll for the May 31, 2018 paycheck.
Objective of Change: This change will allow Payroll to expand participation to additional health clubs.
Current deductions for ACAC will be deactivated on May 1, 2018, and employees will be required to log in to their Greenshades account and enroll in the appropriate membership plan.
If you have any questions after reviewing the documentation below, please feel free to contact Payroll (email payroll@albemarle.org, phone 434-296-5857) regarding your deduction or FSBPhelp@albemarle.org for help with Greenshades.
If you have any questions regarding new or existing membership please contact:
Terry Lynch, Corporate Wellness Director
ACAC Fitness and Wellness
455 Second St., S.E., STE 301
Charlottesville, Virginia, 22902
Cell: 434-987-9722
Email: terryl@acac.com
Chris Scott, Membership Director
Brooks Family YMCA
151 McIntire Park Drive
Charlottesville, VA 22902
434-974-9622
piedmontymca.org
Brooks Family YMCA Membership Flyer