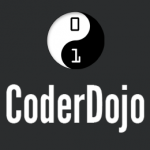 Are you looking for a different type of professional learning experience that will actively support you in trying new instructional strategies in an exciting multi-age learning environment? Apply to be a Teaching Fellow! Join Learning Technology Integrators (LTIs) and other educators from our school division as we design and facilitate amazing, technology-supported student learning experiences this summer at CoderDojo. Interested teachers should complete the application form by May 20, 2018.
CoderDojo is the perfect environment to express your creativity as a teacher. CoderDojo provides students from Albemarle County Public Schools with opportunities for creativity, innovation and fun. Students will have access to a variety of technology experiences, including coding, Minecraft, digital music production, 3D design and printing, microcontrollers, computer science and engineering, robotics, and more. ACPS teachers and LTIs will facilitate the project-based learning and student-centered experience that is at the heart of CoderDojo.
Not only will teachers receive recertification points and compensation, but they also will have the opportunity to facilitate student learning in a progressive and innovation-based learning environment. The instructional environment at ACPS CoderDojo supports student agency and open-ended learning in the classroom.
When:
Session 1 | July 9-13 | 9 a.m. to 4 p.m.
Session 2 | July 16-20 | 8:30 a.m. to 3:30 p.m.
All fellows must attend orientation on July 9.
Where:
Agnor-Hurt Elementary School
Compensation Schedule:
Fellows participating in one session will receive a $500 stipend and 20 recertification points. Fellows choosing to participate in both sessions will receive the summer teaching hourly rate for the 2nd week. Successfully completing the Teaching Fellowship program fulfills the Summer Professional Development requirement.
Interested?
Please complete the application form by May 20, 2018.