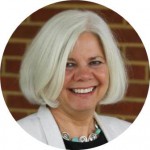 Dear Colleagues:
April is one of those months that carries a great deal of anticipation. Temperatures are warming, colors are intensifying, and the excitement of another great school year about to conclude leads to expectations about the new opportunities that await the next stage of life learning.
It's also an important celebratory time to honor those among us whose contributions to building that excitement and opening up those opportunities are irreplaceable. April is the time when we recognize the selfless and exceptional talents of the administrative professionals who make our team so powerful, so dependable, and so caring.
One need not stand in the front office of any of our schools for more than a few minutes to gain the right real-life perspective. Within the space of a few minutes, there's a visitor who needs to find her way to a meeting; a parent with an item his child absolutely has to have, but forgot that morning; a student not feeling well; a volunteer not sure which classroom she should be in; a TV camera there to interview a teacher; someone unable to find a parking space; and someone else who misplaced a form, all while ringing phones and urgent questions are non-stop. It's often where anything that has to happen begins to happen.
A similar scenario plays out in one form or another in offices and departments throughout our school division, a division that values daily personal connections with 14,000 students who have a wide range of needs and requests.
Nearly 40 years ago, one of the trendiest books atop many best-seller lists was The Soul of a New Machine. The book won a Pulitzer Prize and was about a team of highly dedicated, highly skilled and highly energetic engineers racing to develop the world's most capable computer. They worked under great stress to be the first to complete a task that was monumental in its impact and exhausting in its detail and in what it demanded of its participants.
This exhilarating story makes me think of our administrative professionals who are, if not the soul, certainly the heartbeat of our organization. They help our school division achieve at a much more important level than that of designing the next computer. They help all of us to develop the experts who will design, develop and build many next generation computers.
The company at the center of The Soul of a New Machine disappeared well before the turn of the century, but its story teaches us still. A vibrant, high-performing, visionary service organization needs to rely upon the professionals who empower it to do great things … professionals who are dedicated to the mission, who live its values, who eagerly embrace the chance to solve problems, who seem incapable of ever saying no to anyone or any task that requires their attention.
So please join me during Administrative Professionals Week (April 22-28, 2018) in thanking our administrative staff for the contributions they often so quietly make to our schools, offices and departments every month of the year. They are so valuable that you could write a book about it.
Sincerely,
Pam
Pamela R. Moran, Ed.D.
Superintendent of Schools