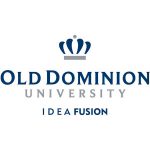 ACPS is excited to announce the creation of a cohort program through Old Dominion University for those teachers interested in pursuing a Master's in Library Sciences. To learn more about the program, please join us for a Q&A with ODU faculty on March 25 at 4:30 p.m. in the Professional Learning Center at Seminole Place (click here for directions). Please email Jenn Sublette at jsublette@k12albemarle.org with any questions.
Details
Start Date: Summer Session of 2019
Program Length: 10 Courses with qualifications for seeking a library position by fall of 2020
Cost: ACPS will provide financial support with a guarantee that teachers will pay no more than $250 per course. This support includes use of PDRP funds.
Format: Coursework largely will be completed online with only a few face-to-face meetings required during the program.
Admissions: Participants must be full-time teachers of Albemarle County throughout the length of the program. Participants will need to complete an application to join the ACPS cohort, as there are limited spaces, and an application to be accepted as a graduate student at Old Dominion University.
Important Dates:
April 8 – Submission Deadline for ACPS Application
April 15 – Decisions Communicated to ACPS Candidates
April 29 – Submission Deadline for ODU Application
May 13 – Deadline for Registering for Summer Courses
May 20 – Summer Courses Start
Proposed Plan of Study (30 Credit hours)
Summer 2019
LIBS 602 Production of Instructional Media (3 credits)
LIBS 642 Children's Literature Across the Curriculum PK-8 (3 credits)or LIBS 644 Literature and Media for Young Adults (3 credits)
Fall 2019
LIBS 608 Foundations in Library and Information Science (3 credits)
LIBS 642 Children's Literature Across the Curriculum PK-8 (3 credits), 644, or 655 Methods and Strategies for the School Library (3 credits)
Spring 2020
LIBS 674 Management and Leadership in Library and Information Science (3 credits)
LIBS 676 Library Media Services and the Curriculum (3 credits)
Summer 2020
LIBS 658 Knowledge Resources: Planning, Selecting & Managing Collections (3 credits)
LIBS 677 Technical Services in Libraries (3 credits)
Fall 2020
LIBS 668 Internship in School Libraries (3 credits) (supervised mentorship, if hired as school librarian)
LIBS 612 Research Methods in Library and Information Science (3 credits)
Summer 2021
LIBS 668 Internship in School Libraries (3 credits); traditional student teaching (if not hired with mentorship)