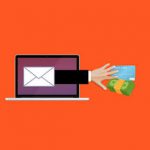 The Department of Technology takes digital security very seriously. In an effort to keep everyone safe, we would like to share best practices around phishing.
Phishing is the fraudulent practice of pretending to be from a trustworthy, reputable company in order to get individuals to reveal personal information, such as passwords and credit card numbers, usually over email.
You should never share your password with anyone, digitally or face-to-face. These credentials are unique to you and should never be shared. The ACPS Department of Technology will never ask for your password through an email, and neither will legitimate businesses.
If you receive an email that asks for a password or credit card number, please delete the email. There is no need to forward it to anyone or respond in any way. If you are unsure if an email is legitimate or have questions about the security of our email system, please reach out to the ACPS Service Desk at 434-975-9444 or servicedesk@k12albemarle.org.