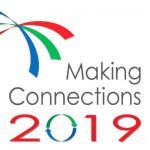 Making Connections: Building Relationships, Relevance & Rigor for ALL
Our annual Making Connections professional learning event will be held Friday, November 1. Given the wide range of innovative practices and effective strategies developed by educators here in Albemarle County, our programming this year will be a combination of workshops facilitated by visiting educators and by ACPS teachers and administrators.
It's exciting to have this time to learn from and with each other! By highlighting our own practices, we strengthen our professional network within the division and "make connections" that we can build on over time.
Call for Proposals to Present
Interested in presenting at Making Connections? Submit a session proposal by Friday, October 11. You can choose from one of three session types:
90-Minute Workshop: Presentation followed by time for participants to build or develop resources for use with students
45-Minute Presentation: Presentation followed by time for discussion or reflection with participants
45-Minute Seminar: Facilitator holds a session around a topic or issue of shared interest and facilitates a group discussion and exploration of the topic with colleagues
The 2019 Making Connections program and session registration will be released the week of October 21.
Please email Jenn Sublette with any questions.