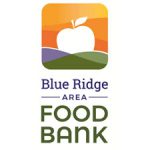 The Blue Ridge Area Food Bank is looking for volunteers! Each month, as part of their Commodity Supplemental Food Program (also called "Senior Food Boxes"), the Food Bank packs almost 3,000 boxes of wholesome food for delivery to low-income seniors who are at risk of and vulnerable to malnutrition.
Due to the large-scale nature of this project, the Food Bank needs 12-15 volunteers per shift, and they encourage groups. This volunteer opportunity makes for a great tangible, team-building activity that connects volunteers to the community in which they live and work.
For more information, please read the letter from Colleen Berger, Volunteer and Food Drive Coordinator for the Thomas-Jefferson Area, and view the program flyer.