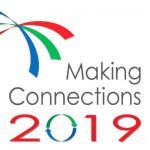 Our annual Making Connections professional learning event is coming up soon on Friday, November 1. The Making Connections 2019 Program is now available! Registration for sessions will open this Thursday, October 24, at 4 p.m. You also can access Making Connections 2019 Enrollment in the left-navigation of the Professional Development web page under the Staff tab on the ACPS website.
This year, Making Connections features several types of sessions: 45-minute sessions, 90-minute workshops, 2-hour sessions, and 3-hour workshops. Sessions will be held at Albemarle and Monticello high schools, Jouett and Sutherland middle schools, and Center I. These central locations should make travel between sites easier throughout the day.
To help you plan your day, you can filter the program by session format, location and/or audience. You also can  search using keywords. Learn about our visiting presenters »
Please register for the sessions you would like to attend. Registration is crucial for planning, as all sessions have a set capacity. You will be able to see the enrollment max for each session when you register.
On Friday, November 1:
Bring a charged computer and your charger for use during the day.
Boxed lunches will be provided. Please pick up lunches at your last location of the morning (sessions ending between 11:15 and 11:30).
The graphic below shows how times are mapped out and may be helpful as you plan your day. We will ensure that there are plenty of lunch options for the slight variation of lunch break start times!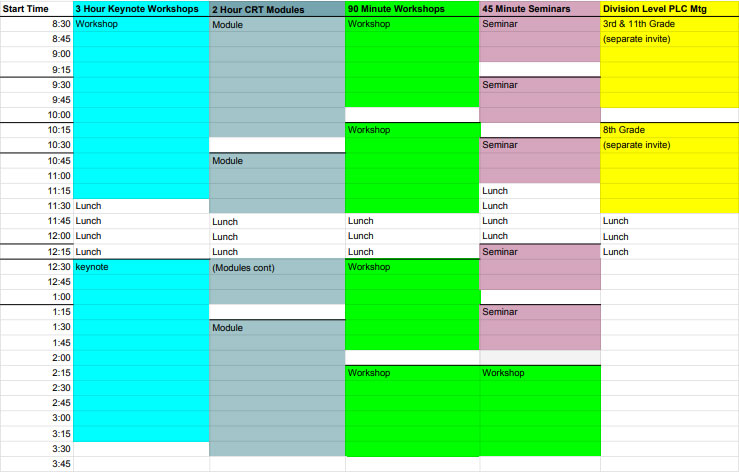 Questions? Please email Jenn Sublette.