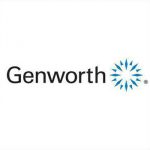 Great news! Genworth has extended the Long Term Care open enrollment period through Friday, October 25. If you work at least 20 hours per week, you are eligible to enroll in this special, limited-time offer through VRS/Genworth. You don't have to be a VRS member to participate, and eligible family members also can take advantage of this opportunity.
Learn More
Get an Online Quote
Visit the Genworth website and make the following selections to get started: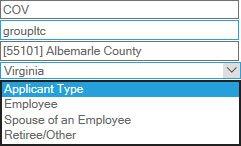 FAQs
Q: Can I pay my premiums by payroll deduction?
A: No, Genworth will bill you directly.
Q: Can I use HSA funds to pay for Long Term Care premiums?
A: Yes, the allowable amount varies by age.
Q: If I leave Albemarle County, can I continue my Long Term Care policy?
A: Yes, it is portable.
Q: Do I need Long Term Care if I have Long Term Disability?
A: Long Term Disability offers income replacement. Long Term Care offers a pool off benefits that can reimburse Home & Community Care, Assisted Living Facility Care & Nursing Facility Care expenses.
Q: Can I purchase Long Term Care later?
A: Yes; however, if you sign up during Genworth's open enrollment, you will experience less underwriting.