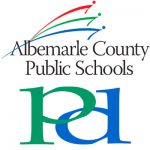 Interested in building a supportive and productive classroom community? Want to learn how social and emotional learning support student engagement and academic achievement?
Responsive Classroom and Developmental Designs are two pillars of our commitment to meeting the social-emotional learning needs of our students. We are excited that both of these summer professional learning opportunities will move forward despite the uncertainty brought on by Covid-19. If we are unable to meet face-to-face, the four-day institutes will be offered as virtual sessions.
Register for sessions on our internal ACPS PD Opportunities web page. You will need to Sign In to the page (upper-right corner) to access registration.
Dates:
Responsive Classroom (Core): June 23-26 and July 14-17
Responsive Classroom (Advanced): June 23-26 and July 14-17
Developmental Designs I (Middle School): June 22-25 and July 13-16
Developmental Designs II & DD for High School: July 13-16
Sessions are scheduled to run from 8 a.m. to 3:30 p.m. Teachers will receive a $300 stipend for attending.
A quick note about summer professional learning in general: Although adjustments will be made to the offerings and formats of sessions, professional learning opportunities will be available this summer. There will be a combination of sessions available for sign-up and sessions with spots reserved for school teams. Updates will be posted to our internal ACPS PD Opportunities web page and shared through the Compass.
Questions? Email Jenn Sublette.