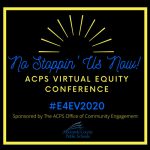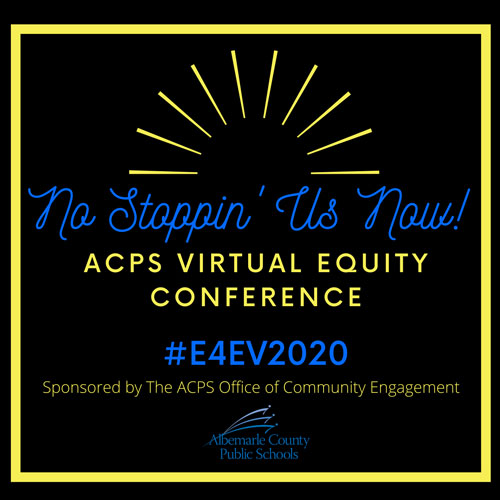 Friday, August 28, 2020 | 9 a.m. to 1 p.m. | Registration
The ACPS 2020 Virtual Equity Conference, previously scheduled for August 7, will now take place on Friday, August 28, from 9 a.m. to 1 p.m.
The ACPS Equity Specialists and Conference Committee are pleased to offer this exciting virtual learning opportunity. Join us as we hear from educators who are engaged in our collective work to eliminate practices that produce inequitable outcomes for students, and discover what it means to be an ACPS Culturally Responsive Educator. Register now »
During the meeting, we will also recognize our most recent CRT Certified and Micro-credential candidates.
This is a professional conference; participation yields 4 recertification points.