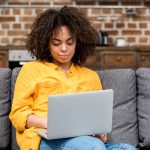 The three virtual town halls hosted by members of the School Board are now available to watch on YouTube. More than 1,000 parents, students and employees joined Board members to discuss their concerns and suggestions about the reopening of schools on September 8:
The School Board will meet this Thursday afternoon, July 30, at 2 p.m. to discuss the various instructional models now under consideration. You can join the meeting through the School Board's live video stream.
Also, you can find up-to-date information on our Return to School website, including community messages, frequently asked questions for employees, health and safety practices, details about our learning options for the 2020-21 school year, and more.