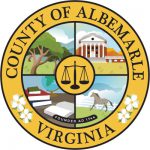 A message from Nelsie Birch, Chief Financial Officer for the County of Albemarle
ACPS employees,
Many of you have heard that the Internal Revenue Service, under the oversight of the U.S. Department of Treasury, has offered an option for employees to defer the withholding of Social Security tax on the wages paid to them by an employer who chooses to participate in the new option. The County has elected not to implement the voluntary Social Security tax deferral for employees that was scheduled to go into effect on 9/1/2020.
Reasons for this are as follows:
The Internal Revenue Service offered late implementation guidance that was insufficient and left many unanswered questions for the County to successfully implement a deferral plan without overburdening the organization for a short period of time with a relatively small benefit.
Under the current IRS guidance, the deferral of withholding does not relieve the individual employee from paying the taxes in the near future, nor does it relieve the County from collecting the taxes from the employee when they become due next year.
We also understand that no other Virginia locality (according to VGFOA) is pursuing this option.
We are monitoring the communications and guidance coming from the Internal Revenue Service and, if more concrete guidance is issued, we will re-evaluate whether to implement this program for our employees.