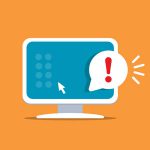 The Department of Technology is now able to have important pop-up messages appear on ACPS student and staff laptops and iPads. This communication strategy will be used when a major ACPS system is not working or is experiencing technical difficulties (e.g., Zoom, Schoology or Seesaw). We want you to be aware of this new communication strategy in case we use pop-up messages in the future. Please make sure your students and families are aware that we may use pop-up messages.
This Friday, October 16, we will send a test pop-up message to all ACPS student and staff laptops and iPads.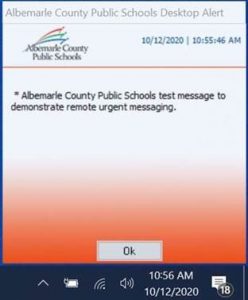 After a pop-up message appears, it will need to be closed to remove it from the screen.
If you have questions about this new communication strategy, please reach out to our Service Desk at 434-975-9444 during the hours of 7:30 a.m. to 5 p.m.