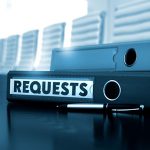 At tonight's School Board meeting, the Board will hear the plans associated with implementation of Stage 4 of our Return to School plan. This will be an overview of Stage 4, focusing on the instructional plan, operations, and staffing. Tonight's meeting will not include a recommendation by Superintendent Haas as to when we would progress to Stage 4.
As planned, Dr. Haas will make his recommendation for the third quarter on January 14, and the Board will vote on January 21, on whether there will be any change from Stage 3 beginning in February. At this time, it is not clear if Superintendent Haas will recommend a move to Stage 4 for the third quarter. Whether we move to Stage 4 at the beginning of February or sometime beyond that, we need to be prepared for that shift.
In order to better inform the Board about staffing, those seeking accommodations for virtual teaching or other telework options in Stage 4, whenever that may begin, are asked to share your requests with Human Resources by December 17. As such, you should begin reviewing your options now. Please recognize that our ability to provide an accommodation is based on student needs, staffing needs, and the employee's work as it relates to student needs.
Those who will be requesting accommodation through the Americans with Disabilities Act (ADA) should submit forms to their medical providers to complete. The non-ADA form should be used for all other requests. Also, staff who received virtual accommodations for Stage 3 are asked to verify their needs for Stage 4 through this brief survey. 
All requests are due December 17. More information will be shared through the Compass tomorrow.
If you have trouble accessing the documents, see the instructions for utilizing the new Inside Albemarle SharePoint site.