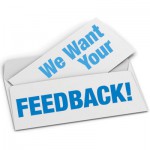 Strategic Plan Survey | Please participate by Monday, May 31.
Every five to seven years, ACPS takes an opportunity to work with its students, employees, families and community to create a new strategic plan. The plan acts as a guide to how we define the direction that our school division will take over the next several years. It includes our vision and mission for the school division, as well as our hopes for all of our students and how we will allocate resources to make those a reality.
Since the summer of 2020, we have been at work creating our new plan in collaboration with a diverse and intersectional group of ACPS stakeholders, and we are delighted to announce that we now have a draft of our plan to share with you!
In the following survey, you will find several components of that draft, including our new proposed mission and the goals, objectives, and sample strategies we believe will help us realize that mission. We hope that you will take the time between now and May 31 to read through these and tell us what you think, as we strive to incorporate as much ACPS community feedback into the final version of our plan as possible.
Click here to open our Strategic Plan survey.
Once we have read your survey results, we will revise and present a new draft to the school board with hopes of deploying the new plan in the fall semester of this year.
If you have any questions or comments regarding what you see as you work through this survey, please do not hesitate to contact Patrick McLaughlin, Chief of Strategic Planning.
Thank you for your continued engagement and support.