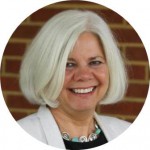 Dear Colleagues:
We all learned in science class that three-quarters of the earth's surface is covered by water. I think the rest is populated by people calling a school administrative office for information or assistance.
I am in schools and departments often enough to know that this is true. The phones never are silent, the offices never empty. At the nerve center of this operation are our administrative professionals—extraordinary in the manner in which they meet their responsibilities and make it possible for each of us to meet ours.
Last year, I described their role thusly, and it still applies:
It's a demanding role, requiring the dexterity to balance the immediate needs of several internal and external "customers," all at the same time. It requires diplomatic skills usually found in the UN, and most times, not even there. Just as important is the attention to the smallest detail that our administrative professionals deliver. It is what empowers us as an organization to perform at the highest level, an organization that, by the way, does the most important work imaginable. And, in addition to being in charge of first impressions, our administrative professionals are expected to also be in charge of answers to every question.
This week, April 24-30, is Administrative Professionals Week all around the globe. It is a well-earned tribute, tracing its infancy back to the days of World War II, when the work of support staff was invaluable to the most important mission of that or any other century. That mission was accomplished because of the dedication, patience, excellence and teamwork that administrative professionals gave to the effort to preserve peace and freedom across the globe.
Today, the contributions of our administrative professionals are just as vital to the day-to-day mission of our school division—to unleash the potential of every student; to promote their health, safety and well-being; to meet urgent requests from parents; and to support our educators in the application of innovative and effective learning practices.
If I may borrow one closing thought from last year's message …
On behalf of our entire leadership team, I want to offer my deep appreciation for our administrative professionals and for the accomplishments they make possible for all of us. As a former teacher, I can unconditionally say that our administrative professionals continue to teach me a thing or two every single day.
Sincerely,
Pam
Dr. Pamela R. Moran
Superintendent