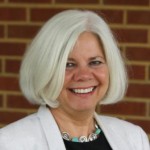 Dear Colleagues:
This morning the state Superintendent of Instruction, Steve Staples, announced the appointment of Dr. Billy Haun to be Virginia's Chief Academic Officer. Billy will assume his new statewide responsibilities on September 1.
I couldn't be more proud or more optimistic about the future of K-12 public education in our state. I have known Billy since his early days as a principal in our division and his leadership capabilities easily were obvious. Dr. Haun is an educator not only with a deep commitment to student-centered learning but also is one who turns that drive into meaningful programs that change young lives.
The most transformational challenge in public education today is bringing our instructional models up to 21st century standards. Our nation's future prosperity depends upon it.
Billy's role in connecting our instructional coaching model to career-changing professional development; his strong advocacy for performance-based assessments and the energy and focus he brought to our Design 2015 pilot programs raised the level of academic performance across all grade levels and in all classrooms. The demand for his insight at national educational conferences is but one example of the respect he earned in our profession and will serve him well in his new role.
I have no doubt Billy's leadership at the state level will extend innovative public education, from digital learning to assessment reform, to all corners of the Commonwealth. And, his keen grasp of the link from K-12 to post-secondary education to meeting the needs of the global economy, will be an asset to Virginia's progress in addressing contemporary economic goals.
I will be working with the cabinet to redirect support for instructional services within our team beginning August 31. Dr. Haun will work with me and the cabinet team through the end of August. Our central office staff will work with me to determine next steps for a smooth transition.
Please join me in congratulating Billy on this well-deserved honor and promotion and in expressing our appreciation for the significant difference he has made in the lives of so many of our students over the past 20 years.
Pam