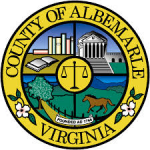 In conjunction with the Defense Affairs Committee, a component of the Charlottesville Regional Chamber of Commerce, Assistant County Executive Trevor Henry hopes to (1) raise the awareness of upcoming events and resources related to military/veteran activities in our community, and (2) strengthen the military/veteran support network internal to Albemarle County staff. Stay tuned for future communications!
Several events in May and June are listed below, as well as local resources for military members, veterans, and public safety workers.
Upcoming Events
May 4, 2019 | The Our Community Salutes ceremony honoring high school seniors graduating to military service will take place on Saturday, May 4, at 10 a.m. in Lane Auditorium.
May 5, 2019 | The 4th annual Veteran's Outdoor Day event, Seas the Day, will be Sunday, May 5, at noon at the University of Virginia Boathouse. This free event for veterans in Charlottesville and the surrounding communities will feature plenty of leisurely outdoor activities, games for children, tables with information from organizations that support veterans, live music, raffles, a picnic catered by Mission BBQ, and more! Instruction will be offered in spin and fly fishing, and anyone with a valid fishing license and their own fishing tools is invited to cast a line!
May 30, 2019 | Roll Call, the Veteran Benefits Open House, will be held Thursday, May 30, from 7 to 9 p.m. at the Earlysville Fire Department. The event is open to all military and veterans interested in learning about the availability of resources and programs in the area.
June 1, 2019 | The annual 4 Our Freedom 5K race/walk fundraiser will be held on Saturday, June 1, at 8 a.m. at the UVA Research Park. Donations provide critical financial support to local organizations that directly serve our military, their families, and our veterans in the central Virginia region. Race day details and registration »
Resources
Gratitude Charlottesville is a website that offers a directory of military and police discounts in Charlottesville. Participating businesses have self-enrolled and eagerly agreed to offer special deals and discounts to active duty military, veterans, and public safety workers and their families.
Since 2009, the ParadeRest Virginia Board, composed of veterans, non-veterans, and representatives of the University of Virginia and Charlottesville/Albemarle County community, has donated its time to providing ways to engage military personnel and their families with the local community. Expressions of gratitude for our veterans have taken the form of donated tickets to entertainment and sporting events.
Almost two decades of conflict has left its mark on our bravest warriors. Returning home after multiple deployments and extended absences is difficult for even the strongest of warriors and the most loving of families. Living Free is committed to providing active, non-active & retired patriot families with the life skills and support necessary to face their next big adventure in life together.
Since 9/11, service members have faced multiple deployments to conflict zones around the world. Transitioning back home can be hard, and many service members and veterans have experienced challenges readjusting into life with their families, jobs, and communities. To help ease that transition, the American Red Cross offers free and confidential Reconnection Workshops. The program focuses on individual and small group discussion that enhances the likelihood of positive reconnections among family members and others in the community and the successful re-engagement of service members and veterans in civilian life.