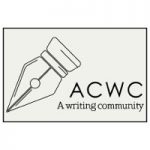 Last year, a small team of passionate educators got together to talk about writing, writing development, and writing professional learning in ACPS, and after months of conversations, the Albemarle County Writing Collaborative (ACWC) was born! We had a successful first year. Members of the Cohort #1 community are now planning the Year 2 experience for you!
Cohort #2 will be made up of 15 educators teaching in middle and high school classrooms across our division. The design team is encouraging both English and content area teachers to apply by Tuesday, April 23, 2019. Open the 2019-2020 application »
When you sign on to be a cohort member of ACWC, you participate in three phases throughout the school year, receive recertification points for each phase, and earn a stipend the following summer when you've completed phase three.
2019-2020
Phase 1: Summer Institute
June 24-28 | 9 a.m. to 3 p.m. | Charlottesville
Phase 2: Classroom Observations
One day in October; one day in February
Phase 3: Product Contribution
Members contribute one product to the ACWC community: Create a lesson, plan a PD, publish a piece, etc.
You can learn more about the Phases of ACWC on our developing ACWC website.
Questions? Please contact Maureen Jensen.