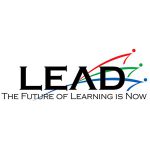 At the end of the 2017-18 school year, LEAD made a decision to issue similar computers to teachers and students. This decision was made so teachers could better anticipate the experiences their students would have when working on similar computers. A combination of factors, including rising costs, hardware changes, and teacher feedback prompted LEAD to review the technology provided to teachers and students as a part of the ACPS Digital Learning Initiative.
During the 2018-19 school year, LEAD reviewed a variety of Windows and Chrome-based laptops from several manufacturers. To make the decision, we considered dozens of factors, including screen size, durability, aesthetics, warranty, cost, and speed of each laptop. We also solicited feedback from teachers and students through school visits and technology conversations. We are pleased to announce that for the 2019-20 school year, the best laptop solution for Albemarle County students and teachers is the Dell Latitude 3300.
In selecting the Dell Latitude 3300, teachers and students will get a better computer across the board. Hardware improvements will allow increased efficiency when multitasking, improved use of programs that were otherwise slow and glitchy, faster start-up/shut-down, and increased durability. We were able to make the following improvements:
Screen Size
Maintain the instructional considerations of teachers and students having similar devices across all grade levels
Larger screen size for all students and an increase from teachers with the 2018-19 model
Touchscreen on all new computers for 2019-20 school year
Processor
Faster processor for all students (Celeron to Pentium for elementary, Celeron to i3 for secondary)
Faster processors for teacher computers
Hard Drives
Faster Solid State (SSD) hard drives
RAM
More RAM for secondary students
More RAM for teachers
If you have any questions about the decision-making that went into the selection of the device, please reach out to Bert Jacoby at ajacoby@k12albemarle.org.