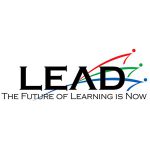 As part of our continuous improvement efforts, the LEAD department will be adjusting some LTI and TSS building assignments for next year. Our department leadership gave careful thought to the assignments, ensuring they were based on the following criteria: number of students to support; number of devices requiring support; geographic proximity, aligning more with feeder patterns/coaching clusters; and LTI time capture data.
Not all assignments are changing; the only ones that are changing are purposeful. View the revisions »
When you return to school in August, you will have the opportunity to meet your new LTI or TSS, if changes were made at your school. During the summer, TSS staff will be acclimating to their new site assignments. If you have any questions, please contact Jamie Foreman.