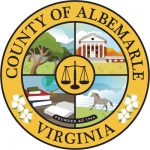 The Democratic Presidential Primary Election will take place tomorrow, Tuesday, March 3, with polls open from 6 a.m. to 7 p.m. Albemarle County has shared these helpful tips to make your voting experience the best possible:
To minimize wait time, consider visiting your polling place after the 6 to 9 a.m. rush. You can usually expect the shortest lines in the late morning or early afternoon.
Need to look up your polling place or want to view your voter registration information? Call the Albemarle County Registrar's Office at 434-972-4173 or visit the Virginia Department of Elections Citizen Portal.
Make sure you have an accepted form of photo ID on you. Find a full list of accepted photo ID types on the Virginia Department of Elections In-Person Voting page. Consider having your photo ID out and ready when you check in to make the process more efficient.
Check out the candidates before arriving at the polls! View sample ballots on the Albemarle County Voter Registration & Elections site. Remember, election officers cannot discuss any aspects of ballot content with you, including informing you of any candidates who have withdrawn, so it's good to do your own research prior to arriving.
You can ask an election official for help to ensure your vote is cast if you have difficulty voting. Each polling place has a ballot marking machine that can be used by voters who have difficulty shading in their own ballots.
---
For easy access to Albemarle County news, subscribe to Amail, Albemarle County's e-newsletter. Amail is a service of Albemarle County's Communications & Public Engagement Office to notify the public about the services, programs and events important to residents, visitors, businesses, and the greater community.