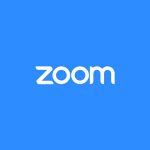 The Department of Technology recently completed a full security evaluation of the video conferencing platform Zoom. We found some concerns with the default security settings in the free version of Zoom. For that reason, we are moving forward with creating our own Zoom domain where all of our employee accounts will be added.
All Teachers: On April 13, 2020, you will receive an email inviting you to our Zoom domain (unless you have already had your account linked). Please accept this invitation by clicking on the "Approve the Request" button. Doing so will enable our Technology Engineers to make our Zoom domain the most secure possible.
Default Settings
The following security settings will be turned on in our Zoom domain for all video conferences being held:
Meeting Passcode will be forced on.
Screen Sharing will be limited to the meeting host; however, hosts can turn over hosting to a participant if they so choose.
All Zoom meetings will have a waiting room so that the host can approve only invited participants.
All participants will be muted upon entry to the Zoom meeting.
Best Practices
We highly recommend the following "Best Practices" when using Zoom for Check and Connect:
Disable Private Chat.
DO NOT share meeting links publicly or on social media.
We DO NOT recommend posting pictures of the Zoom meeting on social media.
Please note: Photos of students whose parent/guardian has opted them out of being photographed may not be published using this tool.
Resources & Support
We have created this Using Zoom for Virtual Meetings resource to support you as you use Zoom to Connect with Families & Students.
Secondary Teachers: Please refer to the ACPS Schoology Professional Development Resources for using conferences for synchronous learning.
If you have questions about using Zoom for virtual meetings, please reach out to your LTI.