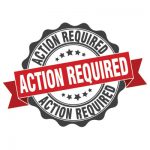 In compliance with State Code §16VAC25-60-220, Emergency Temporary Standard for COVID-19 Infectious Disease Prevention, Albemarle County Public Schools is requiring ALL STAFF to complete COVID-19 Employee Safety Training. As we continue the Return to School plan, it is important that all employees are aware of how to stay safe at school and work. Employees should complete Steps 1 and 2 by Tuesday, September 8, 2020.
Step 1
Watch the Employee Safety COVID-19 training video (22:08):
Step 2
By Tuesday, September 8, certify that you have viewed the full training video by completing a brief VOSH Training Documentation form.
Gimme Six Feet
The video referenced in the training, Gimme Six Feet (Physical Distancing Remix), features great physical distancing reminders from the Holderness Family and UNC Health.
Questions
If you have questions, please contact your supervisor or visit the Return to School website.