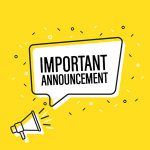 Dear Colleagues:
In a short while, we will publicly announce a move to Stage 1, all-virtual instruction, for the week prior to winter break (December 14-18) and the week after (January 4-8). This week will be the last week of face-to-face instruction until Monday, January 11, when Stage 3 will resume. While there will not be students in our buildings, buildings will remain open to staff December 14-18 and January 4-8.
In his message to the media and broader community, Dr. Haas will describe his decision as a precautionary action following recent increases in COVID-19 cases and positive tests around the nation and in our county. He will note that this trend has not been unusual this year following holiday periods, such as Thanksgiving.
One of his points that I would especially like to highlight is the leadership each of you has shown in ensuring that students and staff are following our mitigation strategies and practices. It's the most important factor as to why there is no evidence of any COVID-19 transmission in any of our facilities.
Here's what Dr. Haas will say in our news release:
The encouraging news is that our employees and students have been exceptionally committed to keeping our schools, offices and workplaces safe during the pandemic. As the result of following our health mitigation strategies and practices, there is no evidence of any transmission of the COVID-19 virus on school property. We want to take every advance step possible to protect our students, staff, and their families.
In our community, we are seeing the beginnings of an increase both in the rate of new COVID-19 cases per 100,000 and in the percentage of positive tests, although neither of these numbers meets the CDC metric of high risk for 14 cumulative days. A move to Stage 1 for the holiday period increases our ability to return to Stage 3 more fully staffed, with all eligible students back in school beginning January 11.
This Thursday, we will be sharing with our School Board our initial planning for how we would implement Stage 4 at some point in the future. As planned, Dr. Haas will still make his recommendation for the third quarter on January 14, and the Board will vote on January 21, on whether there will be any change from Stage 3 beginning in February.
Today's news release will be available in our Newsroom later this afternoon. Thank you for continuing to help keep our students and staff safe.
Sincerely,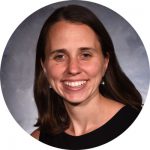 Rosalyn Schmitt
Chief Operating Officer