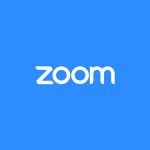 Updating Zoom Software
The Department of Technology recommends that all staff update the Zoom software to the latest version whenever possible. Having this software up to date when hosting Zoom meetings is beneficial, as it gives you the latest features and ensures your session is secure.
The screenshot below shows how to check for updates while in your Zoom software:
Open the Zoom software. 
Click on your name/picture in the top-right corner of the screen.  
In the menu, you should see Check for Updates. Click on that and Zoom will install the latest version.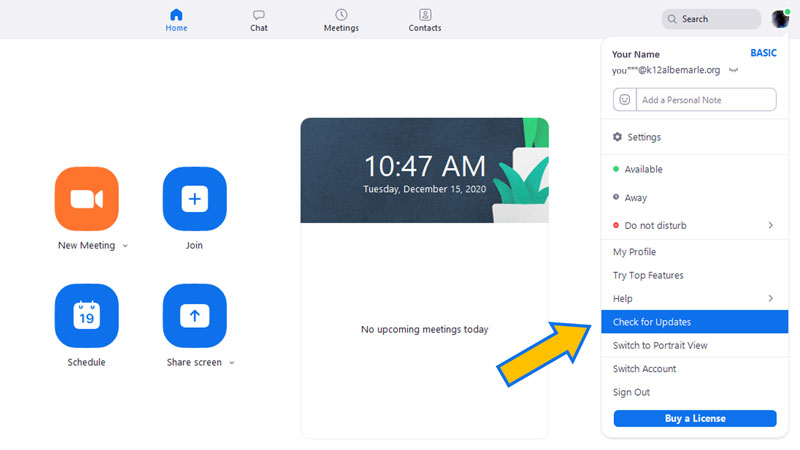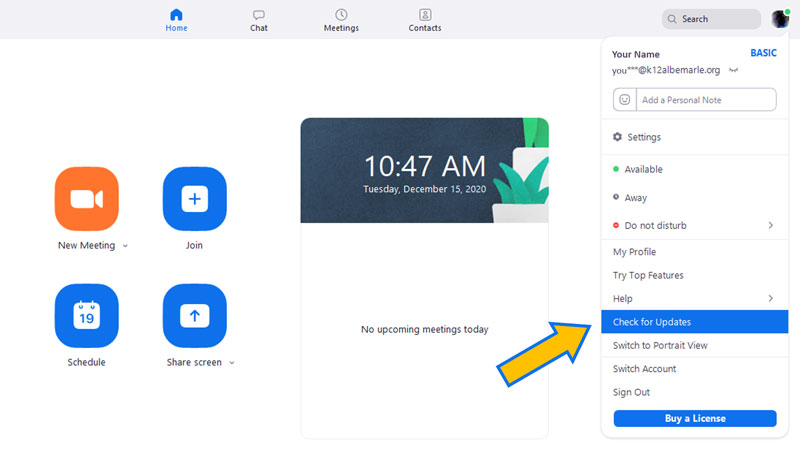 A New Security Measure
Zoom has implemented a new security measure within the ACPS Zoom environment. When hosting ACPS Zoom meetings, if the host loses connectivity to the Zoom session, all attendees should automatically be placed in the waiting room. When the host returns to the Zoom meeting, they will need to admit everyone again into the meeting. This is a new feature from Zoom and we have found, on some occasions, that participants are not put in the waiting room and they remain active in the session. If for some reason you get kicked out of the session as the host and the meeting is over, please return to the session to end the Zoom meeting appropriately.
Helpful Resources
We would also like to remind you of our ACPS Zoom Guidelines, where you will find a wealth of resources related to using Zoom effectively. If you have questions or need assistance with anything Zoom-related, please reach out to your Technology Support Specialist or log a Service Desk ticket.