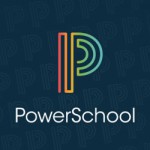 The Department of Technology will be installing a newer version of PowerSchool during the January 16/17 weekend maintenance window. PowerSchool will be unavailable for periods of time during this normal Saturday night/Sunday morning maintenance time. This update has some significant changes to the PowerSchool user interface. We have held off on making changes to PowerSchool, as we know that the last nine months have been disruptive enough; however, in order to maintain a supported version of PowerSchool and provide some new features that we hope will be beneficial in our current environment, it is necessary to move forward with an update.
We have created two documents to help users prepare for what PowerSchool calls the "New Experience". We encourage you to review these documents (linked below and available on the SIS Support Site) in order to prepare for PowerSchool's new look when you log in on the 18th:
Questions about the update can be directed to SIS Support.