Originally established as Hispanic Heritage Week in 1968, the now month-long tribute is observed from September 15 – October 15. National Hispanic Heritage Month coincides with the national independence days for many Latin American countries and celebrates the history and achievements of the Latino community.
Currently, Latino youth make up 15% of our ACPS student population. They are the fastest growing racial/ethnic population in the county. In keeping with our culturally responsive practices, we encourage you to continue to build partnerships that honor the diverse cultures and experiences of our Latino students, staff and families. Include below are a few resources to help deepen your learning and a book giveaway!
Resources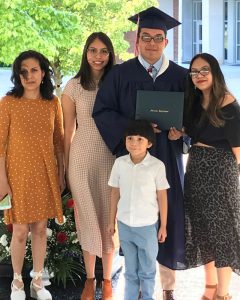 Book Giveaway
Be one of the first three people to email Jasmine Fernández and explain how you affirm Latino students or staff in your school or building, and you will win a free copy of En Comunidad: Lessons for Centering the Voices and Experiences of Bilingual Latinx Students!
Professional Development Opportunities for Latino Staff & Allies
Both events are virtual and free.
Get Involved With Latino-Focused Community Organizations in Charlottesville
Creciendo Juntos (Growing Together) provides educational and social programming for Latino community members in Charlottesville and surrounding counties. Creciendo Juntos is looking for volunteers to help improve educational and mental health access for the Latino community. If you are interested in learning more about their Education and Working Groups, please contact Jasmine Fernández.
Sin Barreras offers many resources and opportunities, including state and national advocacy for Latino community members within Central Virginia. Sin Barreras is currently looking for bilingual educators to assist in creating curriculum and/or teaching bilingual evening GED courses for adult students. Please contact Leilani Keys for more information.