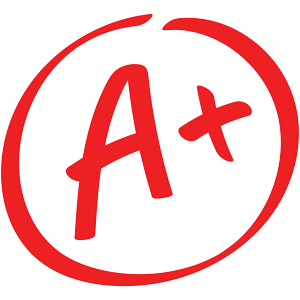 Info Session: Thursday, September 30, 2021 | 4:15 to 4:45 p.m. | Zoom | Interest Form
Secondary Teachers: In September 2020, ACPS adopted a grading policy that articulates our shared philosophy about the role and purpose of grades. To facilitate learning and implementation of current research-based practices on grading, all secondary teachers will be asked to complete the asynchronous Grading Module 1 prior to fall of 2022. Secondary teachers will have the opportunity to join cohorts throughout the 2021-22 school year and during the summer of 2022.
The next cohort launches Friday, October 1!
Over 250 teachers have already engaged in an initial professional learning about grading based on Ken O'Connor's "Fifteen Fixes for Broken Grades." From these sessions, an asynchronous module has been developed in Schoology so more secondary teachers can have access to this critical PD. This module will lay the foundation for how we will continue to build more consistent and meaningful grading practices and guidelines as a school division. We find the asynchronous module takes no more than 6 hours of total time. Upon completion of the module, participants will receive recertification points and a stipend.
Course Details
What: ACPS Grading PD: The 15 Fixes
Where: Schoology (asynchronous module)
When: October 1 – November 5
Time Commitment: About 6 hours (with PD points to match)
Info Session: Thursday, September 30, 4:15 to 4:45 p.m. (Zoom link)
Registration: Interest Form
Interested?
If you're interested in completing this module over the next four weeks, please complete the Grading PD Interest Form. Additionally, we will host a virtual information session on Thursday, September 30, from 4:15 to 4:45 p.m., to answer questions and review the process for completing the module. Here's the Zoom link to the September 30 meeting: Grading Info Session.