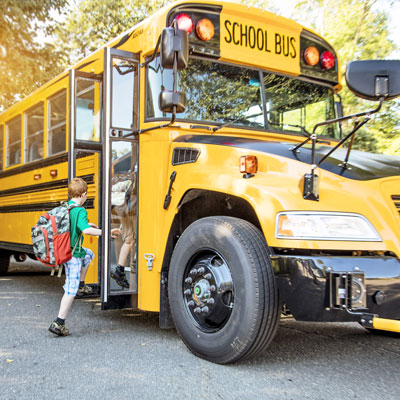 Many of you may have heard that Albemarle County Public Schools is facing a very serious bus driver shortage. Our Transportation team has been working diligently this year to keep our transportation services consistent and timely. We have taken several steps that we would like all staff to be aware of, including consolidating our bus routes, enforcing walk zones, and actively monitoring bus ridership.
Thanks to the following changes, we are able to continue to provide transportation service without severely altering bell schedules or limiting our service even further. We remain grateful to you for your support and understanding.
Route Consolidation
Thanks to the many families who are providing transportation for their children and because we are now enforcing walk zones, many students are coming off of bus manifests across the division. We have taken this opportunity to consolidate our bus routes. As a result of this reorganization, many bus numbers and bus stop times will change starting Monday, October 11. We've asked families to sign in to their PowerSchool Parent Portal this week to check their child's bus number and schedule. (We will remind families again later this week.) This route consolidation allowed us to remove an additional seven buses from the roads.
Walk Zone Enforcement
We are now enforcing or expanding walk zones at four schools: Lakeside Middle, Albemarle High, Henley Middle, and Western Albemarle High. Walk zones for secondary students include safe walking paths of up to one mile. Walk zones do not apply to all schools since many schools do not have a safe walking option. We also have walk zones in place at Hollymead and Woodbrook elementary schools (of up to approximately a half-mile) and also at Monticello High. Our Walk Zones web page provides more information, including recommended walking routes by school and answers to frequently asked questions.
Continued Attention to Bus Ridership & Use
Transportation staff will continue to work with schools to remove students from bus manifests who do not ride for 10 consecutive school days. The school will change the "Yes" to a "No" in PowerSchool and the family will need to re-register their student for bus transportation should they need it again in the future.