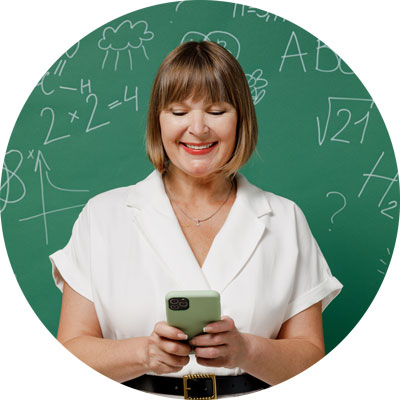 Albemarle County Public Schools uses an Electronic School Notification System (ESNS) to share important information with our school community (including parents/guardians, employees, and students*) through voice, email and text messaging. We currently use a company called BrightArrow to provide this service.
As an employee, your k12albemarle.org email address is automatically enrolled in our ESNS system. Did you know that you can also add a personal email address and up to two phone numbers? Also, new this school year, employees can register to receive text messages. You can visit the Employees tab of our Electronic School Notification System web page and click on the web-based update tool to review, update, enroll or unenroll your contact information.
School-based employees who enroll their personal email address and/or phone number(s) will receive messages sent from their school and the division. Department-based employees will only receive messages sent from the division.
If you would like to receive text messages from ACPS, you must do two things:
You must use our ESNS web-based update tool to provide a mobile phone number and select "Yes" in the box that asks, "Receive Text Messages?"
You must opt in. When you receive your first text message from ACPS, you will also receive an invitation to opt in to future messages. Simply reply "Yes" to that invitation. (If you do not respond to that invitation, the system will not send you future text messages.) You can also opt in to text messaging at any time by sending the word "Yes" to the short code 87569. Once you opt in, BrightArrow will send you a confirmation that your phone number is subscribed.
All text messages will come from the short code 87569. (Please note that not all messages shared by schools or the division will be sent via text.)
If you have difficulty accessing the ESNS web-based update tool or you need assistance, please contact the Service Desk at 434-975-9444 or ServiceDesk@k12albemarle.org.
*At this time, students are eligible to receive email messages only, and only through their k12albemarle.org email address.