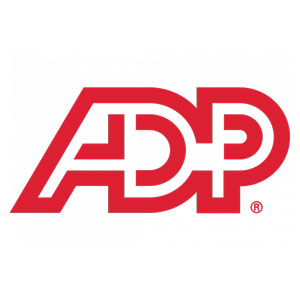 Friday, September 2, 2022, is the first payday of the 2022-23 school year for our 10-month employees! Pay stubs are available through the ADP Employee Portal and typically can be viewed on the Thursday prior to each payroll. Employees can access ADP through a web browser or a mobile app on your phone or tablet. All employees should check their pay statements on a regular basis to confirm the accuracy of the information (pay, benefits deductions, etc.) and reach out to Human Resources at hr@k12albemarle.org if you see any errors or issues. Please note that ADP has updated the appearance of their web-based platform, but navigation remains similar to last school year.
Why Is Registering for ADP Important?
Registering for ADP is critical so that you can check your pay stubs and ensure that your information is correct. ACPS employees use ADP to set up direct deposit, change address and tax withholding information, and receive W-2 tax statements at the end of the year. ADP has replaced Greenshades for these functions.
How to Register for ADP
If you have not already registered for ADP access (and there are currently more than 800 ACPS and Local Government employees who have not yet registered), you will receive an email on Friday, September 2, from ADP prompting you to register. The email invitation will come from noreply@adp.com. (This is not SPAM or phishing!) Please note: Only employees who have not yet registered for ADP will receive this email.
ADP Registration Is Required to Participate in November's MANDATORY Benefits Open Enrollment
This fall, we will conduct our annual benefits Open Enrollment through ADP. ALL benefits-eligible employees (regardless of whether you currently have medical or dental insurance through Albemarle County) will need to log in to the system and either elect or decline coverage. IMPORTANT: If you do not enroll during November's Open Enrollment, you will be removed from Albemarle County Public Schools' insurance plans in 2023. There will be no "rollover" of this coverage as in prior years. This participation requirement is necessary for our work to validate employee benefits information in our new system. We will be communicating with you throughout September and October to keep you updated on what you can expect for Open Enrollment, how you can prepare for using the new system, and where you can get assistance with using the new system.
Employee Self-Serve Access Is Coming Soon in ADP!
We're very excited about the new employee self-serve capabilities of ADP and how it will greatly improve your experience with processes like Open Enrollment, requests to make changes to your benefits throughout the year, and other capabilities that we'll be rolling out over the next several months. We'll have plenty of information and support for you as you get acquainted with the new system, so please be sure to read the Compass messages as you receive them to stay informed about these exciting changes.