Dear Colleagues,
Happy National School Principals' Day!
I want to take a moment to appreciate the incredible work that you do. As school leaders, you set a tone for the culture that you want to see in your buildings. You bring passion for education to your community and, in doing so, you give your passion to your students and colleagues. Principals shape a school's vision for success and set a commitment to high standards. You create a culture in which both employees and students make learning central to anything they do. You manage people, data and processes. The best principals cultivate leadership in others and know that relationships are at the heart of a school community.
You're a team leader, facilities manager, coach, counselor, emergency responder, and much more. Every day, you challenge yourself to determine what your students, staff and families need in order to succeed. You keep them in your mind before everything else, because you know that those connections are what make your school strong.
And how many of your former students are now living in this area, raising families and thriving, thanks in part to roots sown on the grounds of your school? How many have told you, years later, that some small act of kindness you performed at school made a lifelong impression? How many have told you that they became educators thanks to even a brief interaction with you?
As I write this letter, I am reminded of the leadership talks that you have led over the past several months at our monthly meetings. I am inspired by the number of times during those talks I have heard you cite other principals—many of whom still sit in that room with you—as your own mentors.
During my career as a teacher and school administrator, I worked for five principals: Jim Walker, Bob Mitchell, Al Williams, Bruce Biehl, and Lou Tonelson. I worked for Mr. Walker as a teacher and later as an assistant principal. I looked up to all of these leaders, and every day when confronted with a decision, I ask myself what one or the other would do based on my experience with each leader. I hope you know that you have the same long-term, positive impact on the people you lead that these principals had and continue to have on me. What a special opportunity!
I am proud to serve this community, these students, staff, and families, by your side. You have a hard job, and your actions can and do change for the better the lives of students, staff, and community members. Thank you for your service to this school division, to this community, and to the many people who depend on you every day.
Sincerely,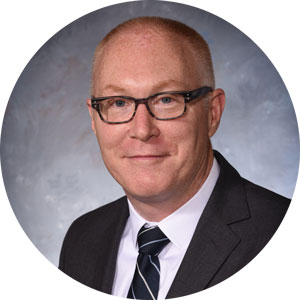 Dr. Matthew S. Haas
Superintendent