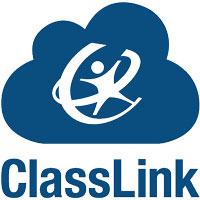 In collaboration with the Department of Instruction, the Technology Department is happy to share that we have implemented ClassLink, a single sign-on platform that will allow you and your students to use one username and password to access approved ACPS instructional applications.
How do I get started?
ClassLink will start up when you open any of the default browsers on your ACPS laptop. We recommend using Google Chrome or Edge. You should simply login with your ACPS username and password.
Once you have logged in, you will be directed to the Classlink LaunchPad, where you will see a number of applications already available to you. Simply click on the app to launch it. Most apps will automatically log you in using your ACPS credentials, while a few may require a one-time log in.
Who has access to ClassLink?
All division staff and students with access to a laptop will have access to ClassLink (teachers, staff, and students in grades 3-12).
Why does my LaunchPad look different from my students' LaunchPad?
ClassLink allows the push of specific tools to specific users, based on their role, needs and classes. Additionally, elementary students will have a simplified view designed for younger students.
There's an app I was hoping would be in ClassLink, but it isn't there. Why, and what can I do?
As a part of the first phase of implementation, only resources associated with the Guaranteed Viable Curriculum (ACPS-adopted core curriculum materials) are loaded into ClassLink. You can expect additional supplemental resources to be added as we move into further phases of implementation. Additionally, the resource vetting process still applies: You can see a list of approved resources or request a new one through our Technology Resources Library.
Where can I get further help with ClassLink?