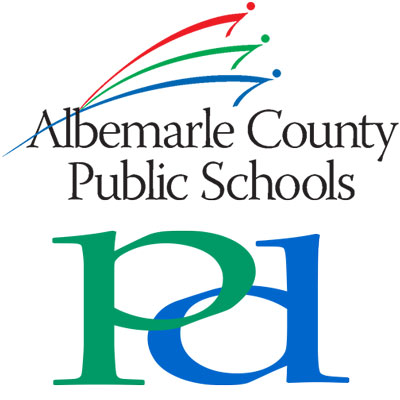 Would you be interested in serving on a committee to help guide the division's professional development planning? Do you know that both teachers and classified employees are eligible for reimbursement for participating in professional development? Would you like to lead a session at Making Connections this November 6? Please keep reading for updates on all three of these topics!
Professional Development Steering Committee
The Office of Professional Development is looking for volunteers to serve on a steering committee to help guide and provide feedback on professional development planning for the division. We would like to have one representative from each grade level and feeder pattern. The steering committee will meet after school two to three times throughout the school year. If you are interested in learning more about this opportunity, please complete our PD Steering Committee Interest Form.
Professional Development Reimbursement Program (PDRP)
ACPS is excited to announce that both teachers and classified employees are eligible for reimbursement for participating in professional development! Professional Development Reimbursement Program (PDRP) funds are available to cover costs of conferences and credit-bearing coursework. To learn more about the process and how to request reimbursement for professional learning, please visit our PDRP web page.
2023 Making Connections – Call for Proposals
Mark your calendar! Our annual Making Connections professional learning event will be held Monday, November 6. Given the wide range of innovative practices and effective strategies implemented by educators and staff in Albemarle County, our programming this year will be a combination of workshops facilitated by visiting educators as well as ACPS teachers and administrators.
We are excited to continue last year's initiative to expand the reach of our Making Connections conference by including opportunities for support staff to participate in professional learning! Making Connections will host professional learning sessions for instructional staff at Monticello High School, while professional learning opportunities for support staff will be offered at Albemarle High School. More information regarding the logistics of the conference will be forthcoming.
Call for Proposals: Submissions Due Sept. 22
Any instructional or support staff member who is interested in presenting at Making Connections must submit a session proposal by Friday, September 22. We will offer 90-minute sessions and 3-hour sessions. Possible session formats could include:
Workshop: presentation followed by time for participants to build or develop resources for use with students
Presentation: formal presentation followed by time for discussion or reflection with participants
Seminar: facilitator holds a session around a topic or issue of shared interest and facilitates a group discussion and exploration of the topic with colleagues
Ready to submit a session proposal? Please complete our 2023 Making Connections: Call for Proposals Form by September 22.
Making Connections Program & Registration
Making Connections is an exciting time to learn from and with each other! By highlighting our own practices, we strengthen our professional network within the division and "make connections" that we can build on over time. The 2023 Making Connections program and session registration will be released in early October.
Questions?
If you have questions about any of these updates, please email Megan Wood.