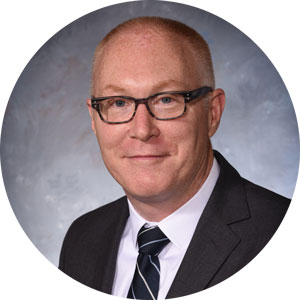 Good afternoon, everyone, and thank you for all you are doing to support our students, families, and each other! I appreciate you taking a few minutes to read this important message.
The recent racially-motivated violence in Buffalo and the discovery of the shooter's "hit list" that contained an elementary school is another painful reminder of the importance of both our nation's commitment to anti-racism and the difficulty of its implementation. Across our nation, more and more communities are scarred by violence against our national cultures and values, most especially, but not exclusively, violence that targets our Black communities.
None of this is new. And the cost is paid not only in lives lost, but in lives diminished within school divisions and communities that struggle to provide equal opportunities to all.
Locally, we must not be deterred from advancing the mission, purpose and commitments we have made to our students and to one another. We must fulfill promises that lift our students and staff to ever higher levels of achievement, promises clearly stated in our mission and values, in our Anti-Racism Policy, and through our culturally responsive teaching programs.
I am proud that 99% of you have completed our online anti-racism policy orientation, and now, more than ever, is the time for every member of our team to complete this important work.
It is incumbent upon us as a public school learning community to welcome all views to our courageous conversations with one another and to deepen our understanding of each student, family and employee perspective. School systems thrive on the receipt of different points of view and must be a safe place for discourse. It is our responsibility to be welcoming to all. We are each and all responsible for accomplishing our mission statement as written in our strategic plan:
Working together as a team, we will end the predictive value of race, class, gender, and special capacities for our children's success through high-quality teaching and learning for all. We seek to build relationships with families and communities to ensure that every student succeeds.
We will know every student.
To truly work together and benefit all students, we must advance an environment built on love and caring. As the Rev. Martin Luther King, Jr. said, "Darkness cannot drive out darkness; only light can do that. Hate cannot drive out hate; only love can do that."
On June 11, we will convene our seventh annual Equity Conference and, borrowing from our May 6 Compass post, this conference is a call to use our considerable talents and relentless dedication to make measurable differences in our classrooms. You can register here.
In the wake of tragedy, we invariably and plaintively ask, "What can I do?" We should be guided by the constant belief that the potential of every child always will matter. And we should respond knowing that the decency, brilliance and resilience of students, staff, families and community reassure us that we will offer the best within us, students, families and staff. That's what we can and must do.
Respectfully,
Dr. Matthew Haas
Superintendent of Schools
Note to instructional staff: If you plan on having age-appropriate conversations with students about this topic, please consider utilizing some of the resources outlined below:
If you have a student who needs counseling, please do not hesitate to contact your school counselor. Please also take care of yourself, including utilizing our Employee Assistance Program.