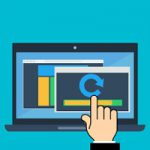 There's a new computer image for all ACPS staff and students! The technology department created a stakeholder group to inform the creation of a robust, efficient computer image. Our goal is to reimage all ACPS technology before the start of the new school year. This will provide all employees with an equitable computer image for collaboration and consistency, and also help to ensure your laptop stays safe and virus free.
This reimage will take about half a day, so please plan to be without your computer during that time; we can provide a loaner computer if needed. We are flexible and will work with you and your schedule.
The Technology Department will provide opportunities over the summer for your computer to be reimaged:
June 11-13 @ Sutherland during CAI;
June 17 – July 31 (Monday-Friday, 8:30 a.m. to 4:30 p.m.) @ Center One;
August 16 @ Henley PD Day; or
Locally at your school during the month of September
Employees who work in departmental offices can schedule a set time with your TSS to have your computer reimaged. Please note: Every computer must be reimaged by October 1, 2019, to best meet the safety and security needs of our network and computer productivity.
When this reimage process happens, everything will be deleted from the current computer. This includes all of your documents, pictures, movies, bookmarks, etc. We have created a Reimage Checklist for those of you who wish to complete the backup process prior to your reimage time. If employees need support backing up data, please let your TSS or LTI know.