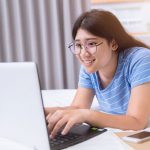 As part of the Albemarle County School Board's commitment to the ACPS Digital Learning Initiative and digital equity for our families, the Department of Technology has partnered with Kajeet to launch ACPS@Home. ACPS@Home will provide filtered wireless Internet access for ACPS-provided laptops to secondary students who do not have Internet access at home and need it through a cellular enabled device.
It is important for our middle and high school students to have Internet access at home to expand their learning opportunities beyond the classroom. Stay tuned for more communications in the coming weeks about logistics and how the Department of Technology will support you and your students through this program.
For more information about ACPS@Home, check out the November 30, 2019, article in The Daily Progress, Albemarle County schools plans new approach to boost internet access for students. If you have questions, please reach out to the Technology Department at 434-872-4569.