Black History began as a way of remembering important people and events in the history of the African diaspora. Carter G. Woodson, the founder of this historical month, was one of the first scholars to study the history of people of African descent in the United States. President Gerald Ford officially recognized Black History Month in 1976, calling upon the public to "seize the opportunity to honor the too-often neglected accomplishments of Black Americans in every area of endeavor throughout our history."
As we serve ACPS students throughout the month of February and beyond, let us celebrate Black History and the contributions of countless individuals who have contributed to our shared American history.
Journey Middle School Spotlight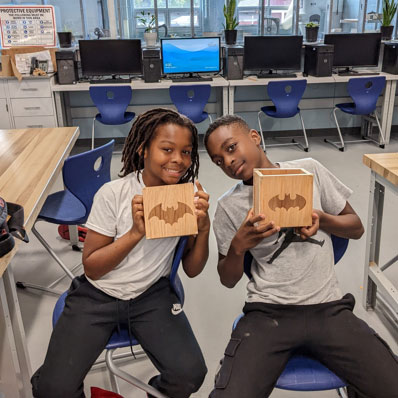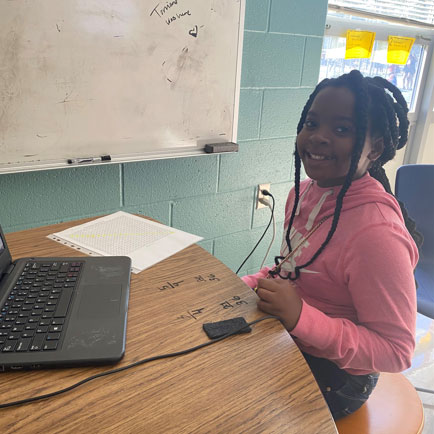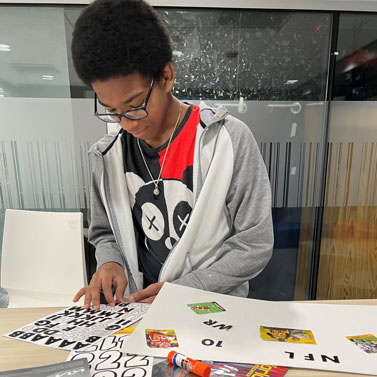 Black History Resources
Ongoing Learning Opportunities
Embracing Our Narratives Summer Teacher Institute (Jefferson School African American Heritage Center)
When: June 19-23, 2023
Who: Local K-12 educators
Application Deadline: February 28, 2023
Charlottesville Civil Rights Tour (partnership between the Jefferson School African American Heritage Center and the Memory Project at the UVA Karsh Institute of Democracy)
When: June 26 – July 2, 2023
Who: Anyone 16 years of age or older may apply. Scholarships will prioritize public school teachers, low-income residents of Charlottesville, and racial justice activists.
Application Deadline: March 26, 2023
Virtual African American Exhibitions (National Museum of African American History & Culture): Explore virtual art exhibits with your students!
Black History Month Community Event Spotlight
Black Joy Is: Ferocious, Fearless, Forever, Female, For Me
Piedmont Virginia Community College (PVCC) Visual Arts Department will open its latest exhibition, featuring works by nine African-American female artists that examine the source of their joys, in the PVCC Gallery on Friday, January 27, with a reception from 5 to 7 p.m. Curator Veronica Jackson will lead visitors to the exhibition through a "walk and talk" at 6 p.m. The exhibition will show through March 25, 2023.
Entry to the PVCC Gallery is free. Gallery hours are Monday through Thursday, 9 a.m. to 10 p.m.; Friday from 9 a.m. to 5 p.m.; Saturday from 1 to 5 p.m.; and during Fine Arts and Performance evening events in the V. Earl Dickinson Building.
Albemarle's Black Classrooms: Film & Discussion
The Jefferson-Madison Regional Library will host local filmmaker and founder of Maupintown Media, Lorenzo Dickerson, for a screening and discussion of Albemarle's Black Classrooms on February 9, 2023, from 6 to 8:30 p.m. The documentary tells the story of Albemarle's historically Black schools, the buildings themselves, Virginia's "Massive Resistance" to school desegregation, and the educational experience for African Americans in Albemarle County over the past 100 years. Registration recommended.