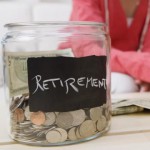 Now that we've rolled out our new ACPS 403b plan with Lincoln Financial, we're excited to tell you about another new retirement savings option available to all ACPS employees: the Commonwealth of Virginia 457 Deferred Compensation Plan! Not to be confused with the Nationwide 457b plan, this plan features a curated group of investment options selected with both performance and fees/expenses in mind, along with a Roth (after-tax) option. It also has a low annual administrative fee that covers both the "COV 457" and Hybrid Plan voluntary member contribution accounts. Check out what the COV 457 plan has to offer!
Learn more: Our MissionSquare Retirement Specialist, Steven McGregor, is offering individual appointments on Tuesday, April 4, as well as a seminar providing an overview of the COV 457 plan from 4:15 to 5 p.m. Click here to register for one of these virtual learning opportunities.
Good to know: ACPS employees can participate in both the 403b and the 457 plans. The contribution limits are NOT combined; you can contribute the maximum annual contribution to each plan.
VRS Hybrid Plan members: Don't leave employer-matching contributions on the table! Be sure to contribute the maximum 4% voluntary contribution to the plan before taking advantage of additional retirement savings opportunities. Learn more on the VRS Voluntary Contributions web page.