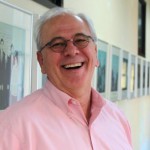 The Central Office is pleased to welcome Barry Shawley as Administrative Office Manager. This position is the result of a needs-based expansion of an existing position and is responsible for the organization, supervision and performance of all administrative activities that facilitate central department operations.
In this role, Barry will serve as working supervisor for all COB 3rd Floor office associates, supporting schools and central office staff in planning, operations, communications, knowledge management, and maintenance of office systems. Barry also will be teaming with management analysts and departments to ensure that all administrative support needs are addressed efficiently and effectively.
Barry brings more than 30 years of highly relevant experience to Albemarle County Public Schools, including serving as Finance Officer for the U.S. Air Force; Applications Development Manager for Booz Allen Hamilton; and Director of Corporate Service for ICMA Retirement Corporation in Washington, D.C.
Barry received his MBA from George Washington University; a Bachelor of Science degree in Computer Science from Pennsylvania State University; and a Bachelor of Science degree in Accounting and Financial Administration from Saint Vincent College. He also has been an Adjunct Professor at Northern Virginia Community College.
Welcome to our team and our wonderful community, Barry!